Battery Breaker Boxes
The DC versions of the Hydraulic-Magnetic circuit breakers from CBI is very well suited to be used as battery circuit breakers. They are built in different ranges up to 1500A. Emcomp has possibility to install all of the different versions in IP67 classified and UV resistant enclosures/boxes. These boxes can be pre-mounted with busbar systems, connection terminals and cable glands to suite the specific installation.
Want to know more about this product, contact me

Nicklas Erixon
These boxes will then be a ready solution to just install at site. With this solution you get a very simple field installation but also a solution with dedicated DC circuit breakers with global approvals that always will keep the rated current regardless of high or low ambient temperatures.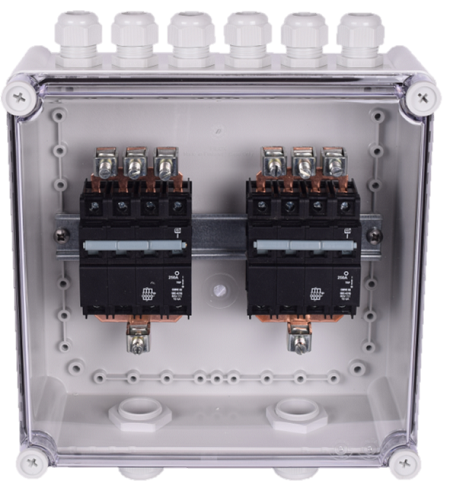 File name
File type
File size
Download