DD-frame 0,5-400A for AC and DC applications
A very powerful but yet compact circuit breaker. The DD-frame range is well suited as a main breaker for battery applications and as distribution breaker for large loads. DD-frame can handle rated current up to 400A when it is delivered as a paralleled DC circuit breaker. Just as the other CBE products from CBI, the DD-frame is built up of several different building blocks, like a "LEGO". That means, there are many different variables that can be combined to suite your application in the best possible way. Example is, except of obvious options like rated current and time delay, is: handle, terminals, color, printing, auxilliary switch, trip alarm switch etc. The most popular handle is the "Flush-Rocker" handle which is totally flat when the breaker is turned on in order to prevent accidental switching off.
Want to know more about this product, contact me

Nicklas Erixon
The DD-frame can also be built with a motorized function for remotely switch the circuit breaker on and off. This is a simple way of designing a cost effective and simple system without usage of contactor or MOSFET-solutions. The solution is very compact and it is and ideal for "hard to reach" applications. It can either be inside an equipment or at a remote telecom site etc.
Read more about this under RAU – Remote Actuation Unit.
DD-frame is CE-approved according to IEC/EN 60934 and IEC 60947-2. For UL it is recognized to UL1077 and UL listed to UL489 and UL489A UL-listed for UL 489 and UL 489A. It is also CCC-approved for the Chinese market.
For more details and options, see general datasheet under "datasheets and files".
In order to have best possible price and availability we have focused on a standard range with traditional long time delay for battery circuit breakers. The range goes from 40A DC up to 400A DC.
Please see datasheet "DD-frame standard range".
In the table under "Product variants" you will find example of part numbers.
For additional configurations, do not hesitate to contact us.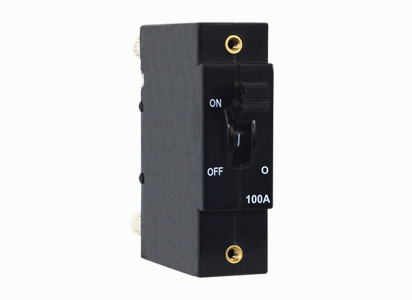 File name
File type
File size
Download